Welcome to the HIV Persistence, Comorbidities and Treatment Training Program (HIVPeCoT-TP) at GW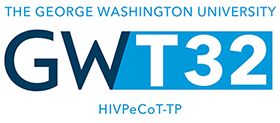 The George Washington University (GW) HIV Persistence, Comorbidities and Treatment Training Program (HIVPeCoT-TP) offers research opportunities and mentorship support to equip the next generation of biomedical researchers with the knowledge, analytical tools, and critical thinking skills to integrate multiple fields of biology in pursuit of HIV discovery.
A key goal is for trainees to design and conduct research on current problems in HIV persistence, co-morbidities, and therapeutics. This program will prepare GW predoctoral students for leadership roles in HIV/AIDS research, through an innovative training program of comprehensive research, professional and technical skills and a multi-disciplinary, multi-mentor environment that encourages creative and self-directed exploration of learning paths relevant to the full range of research careers. It reflects many strengths also found in the Microbiology and Immunology PhD program and the Institute for Biomedical Sciences Each HIVPeCoT trainee will have a balance of three elements: Mentored research project directed by a faculty research preceptor and an advisory committee of experienced faculty that includes clinical preceptors; an individualized HIV curriculum including exposure to the DC Center for AIDS Research (DCCFAR) and the impact of HIV on communities affected by the disease; and career and professional development, including experience in grant writing and presentations.
---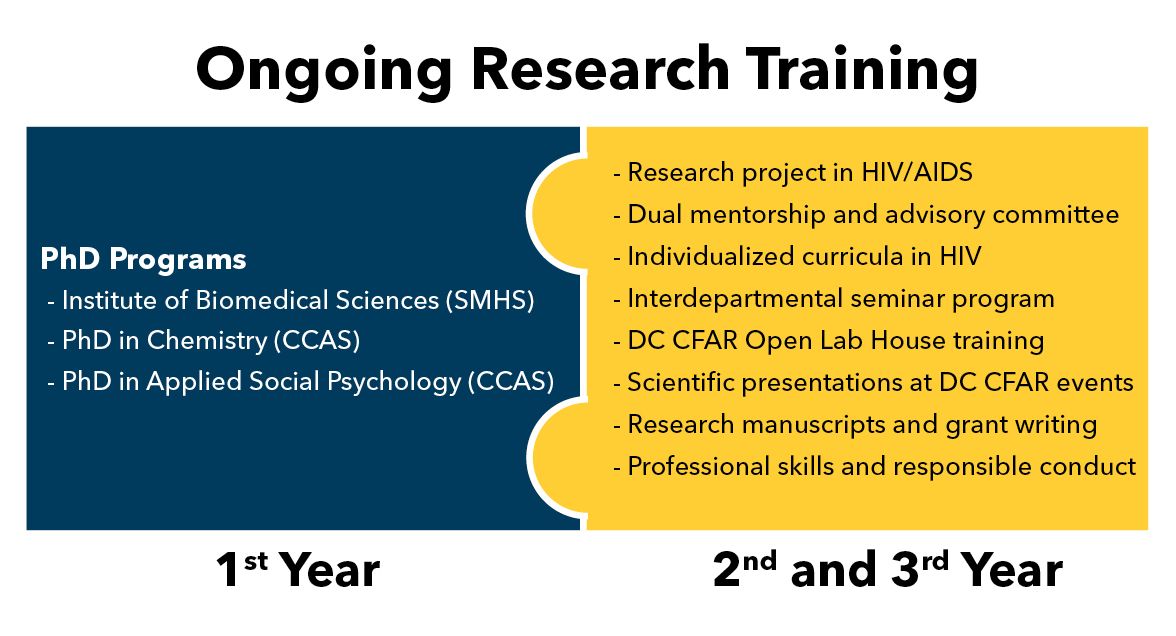 ---